About Us
Attendance Zone: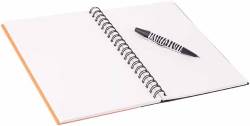 • In the north: Montcalm, St-Adolphe d'Howard up to Chemin des 4 Lacs, Ste. Adèle, Ste-Marguerite
• In the south: Rivière des Outaouais
• In the east: St-Lin ( excluding Domaine CLSC), Mirabel (St-Janvier), Mirabel (St-Augustin), St-André d'Argenteuil
• In the west, Harrington, Canton de Grenville
Our Vision
All constituents of LRHS share the overall vision centering on the basic belief that all
children can learn.
Our Mission Statement
At Laurentian Regional High School our mission is to provide a safe environment which
promotes respect and motivates students to learn, participate in school life, and to act
responsibly. We believe in the importance of lifelong learning, and that education is the
shared responsibility of the student, home, school and community.
Our School Motto is "Learning and Respect Harvest Success"
Pride and Respect play an essential part in our lives. How our lives develop
depends on whether we respect ourselves. It is part of everyday wisdom that respect
and self-respect are deeply connected; that it is difficult if not impossible both to respect
others if we don't respect ourselves and to respect ourselves if others don't respect
us. It is clear that well grounded self-respect will allow us to take ownership of
our experiences. We will face our fears becoming more honest with ourselves introducing
a sense of responsibility upon which we may lay the foundation upon which an enlightened
school can be built and sustained.
Laurentian Regional High School's history can be traced back to 1968 when the Government created polyvalent high schools. This concept provided both academic and vocational profiles, with a variety of course options and a vibrant extra-curricular program. Nestled in the foothills of the Laurentians, the school is home to approximately 800 students. Many of our graduates continue their post secondary studies in college, universities, and technical schools.
Parent Participation at Laurentian Regional High School is a vital component of the communication we endeavor to establish with the home. Whether it be the Governing Board ( includes up to 9 parents) which meets 8-9 times a year or the Parent Participation Organization, parents are very active and committed to the school's growth and improvement. Parents volunteer in the school and actively fund-raise for student activities.
Programs: Laurentian Regional High School offers a wide range of programs to serve our diverse community of learners. In addition to the basic courses required for CEGEP entry, an enriched curriculum is provided in Math and French. An impressive array of options is also offered in the Arts and Sciences to complement our core subjects. We also provide for our Special Needs students with a range of support including remedial and resource classes. Our WOTP Program (15+ work study) is designed to provide students with the necessary skills to be successful in the workplace and at the same time meet their needs in the core areas.
Bell Schedule
8:20 a.m. - Bus Arrival
8:30 a.m. - Call-in Bell
8:35-8:45 a.m. - Homeroom (Sec. I only)
8:45-10:00 a.m. - Period One
10:00-10:10 a.m. - Recess
10:15-11:30 a.m. - Period Two
11:30 a.m.-12:30 p.m. - Lunch
12:35-1:50 p.m. - Period Three
1:50-2:00 p.m. - Recess
2:05-3:20 p.m. - Period Four
3:30 p.m. - Bus Departure
Homeroom Period for Cycle I
The Homeroom Period in Secondary I provides Grade 7 students with additional support as they begin their school day and hopefully facilitates the transition from elementary to high school.